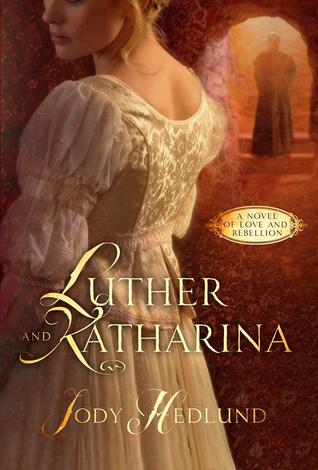 I love a good fictional biography, so when I saw that this one was available, I snatched it up. I remember covering Martin Luther in history class, but I had no idea he was married...to a nun. I found this whole story fascinating. The book is a bit on the long side, but the story moves at a really good pace. It was a very romantic and slightly steamy read.
I thought Katharina was a good match for a rather grumpy Martin Luther. She was smart and out spoken. She stood toe to toe with him and had him scratching his head on several occasions. They had very good chemistry together. There is also a lot of action and suspense throughout the book. They were living through very turbulent times, and Luther was a wanted man. Some of the actions of the Catholic church are hard to read about, but I appreciate the research and attention to detail Ms. Headlund included in her novel.
I would recommend this book to readers who enjoy historical romance and historical fiction about real characters. It was an excellent historical biography.
I received this book for free from the publisher for the purpose of review.