Here are the books I read in March.
This was a Modern Mrs. Darcy flight pick for the month of March. It was a sweet story about a handicapped girl and her brother that are relocated during the blitz. It deals with some heavy themes in a very tender way. Great for middle grade children and adults.
I loved this historical fiction about a woman who apprenticed under Harry Houdini. I did a full review
here.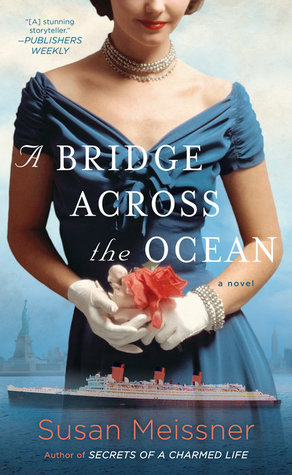 I have mixed feelings about this one. Susan Meissner is hands down my favorite author, but I just don't like ghost stories. That being said, this book kept my interest the whole time, and I loved the WW2 war bride story. Not my favorite, but still a good book.
I read this one for the juicy memoir category in the Modern Mrs. Darcy reading challenge, and let me tell you, it was juicy! Beware that there is a lot of profanity, but if you want to read a tell all about Scientology, this will do it for you. I found Leah to be very honest, and I hope she continues to succeed in her acting now that she has left the church. I'm hoping to catch some of her series about people who have left Scientology.
I did a full review of
If I'm Found
here
. I used it to fill the "unputdownable" category in the Modern Mrs. Darcy reading challenge.
What did you read this month? Let me know in the comments.
Check out more short, sweet book reviews at
Modern Mrs. Darcy.