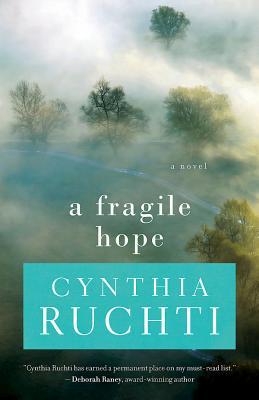 About the book:
Hope grows when seeds are planted-even in the muddy middle of life.
Josiah Chamberlain's life's work revolves around repairing other people's marriages. When his own is threatened by his wife's unexplained distance, and then threatened further when she's unexpectedly plunged into an unending fog, Josiah finds his expertise, quick wit and clever quips are no match for a relationship that is clearly broken.
Feeling betrayed, confused, and ill-equipped for a crisis this crippling, he reexamines everything he knows about the fragility of hope and the strength of his faith and love. Love seems to have failed him. Will what's left of his faith fail him, too? Or will it be the one thing that holds him together and sears through the impenetrable wall that separates them?
A Fragile Hope has a great message of hope for marriages in trouble. Unfortunately, I struggled to connect with the story or the writing style. The book is told in third person, but it's told through the eyes of Josiah in a style that keeps you inside his head the whole time. I found Josiah to be arrogant and self absorbed to the point that I just could not enjoy the story. I also felt things wrapped up too quickly and neatly for all the problems the couple had going on. I wish I could have enjoyed this book more than I did. There are a lot of four and five star reviews on Goodreads. I would suggest checking those out to see if this is something you would enjoy reading.
I received this book for free for the purpose of review.