I am going to make a concerted effort to do more book reviews. They are, with out a doubt, my least favorite blog posts. I am a lister by nature, so writing actual paragraphs really frustrates me. Like, right now, I'm getting frustrated. But, enough about me, here are my views and opinions on two of my most recent reads.
The Offering by Angela Hunt
I have been reading Angela Hunt's books my entire adult life. I love her writing style, and she is was of the few author who can successfully write across several genres.
The Offering
is a contemporary novel that explores what goes into being a surrogate mother. It covers the process, and asks ethical questions. It also presents a couple who is trying to adopt, and their fears and frustrations.
The story is a little predictable and there were times when I found the main character shallow. However, the story was told so well that I sped through it in a few hours. Usually when I don't like a character, I give up on the book, but the story was so fascinating that I kept reading.
I would recommend this book to women who enjoy medical stories or women's/family drama. It was very good.
Beyond All Dreams by Elizabeth Camden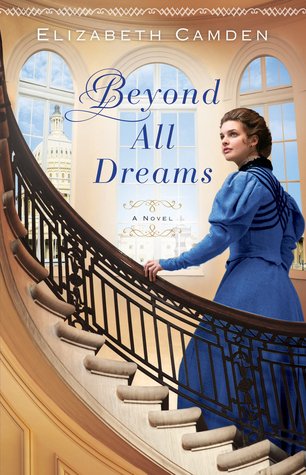 I'm not much of a Romance fan. The gushing, the angst, the instalove.... But recently I have found several historical romances that I have enjoyed.
Beyond All Dreams
is one of them. It's set at the end of the nineteenth century in Washington D.C. The main character is one of the few female librarians at the Library of Congress. I loved the setting and learning about the politics of the time. The love story was well done without too much angst. It was a very fun read.
I would recommend this book to women who like historical romance, especially if you have an interest in American history.