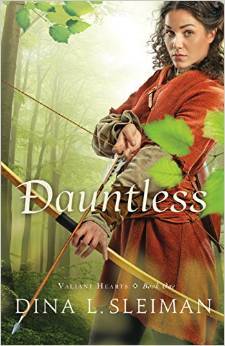 I thoroughly enjoyed this YA historical romance set during the tumultuous reign of King John. Lady Merry has lost her lands and her family because of her father's opposition to the king. She now has to care for the children from her village by stealing and hiding in the forest. Her former betrothed, Timothy, has vowed to stop the thieves not knowing it's really Merry and a group of children doing the thieving.
The story is lots of fun and engaging from the start. I thought Merry was a great heroine. She was very strong and genuinely cared for the children she was caring for. She took her responsibilities seriously. Timothy was swoon worthy. He was determined throughout the story to do what was right and help the woman he loved. He and Merry had great chemistry. I loved the time period and the setting. The author did a great job of bringing everything to life.

I would recommend this book to readers who enjoy historical romance. It is geared toward YA readers, but I think adult readers would enjoy it as well. I am looking forward to reading the next book in the series.

I received a free copy of this book from Bethany House through Netgalley for the purpose of review.