Here are some of my recent faves. I picked three from 2012~14 and my favorite so far this year.
2012:
2013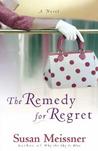 2014
2015
This was a hard list to make. I feel like I left out some good ones. I do see some trends. Most are historical. Several are frame stories, Susan Meissner makes several appearances. I think Wonderland Creek and Secrets of a Charmed Life are all time favorites now. What are some of your recent favorites?
Check out more top ten lists at
The Broke and the Bookish.