So, I got like nineteen books this month. In my defense, there were some great Kindle sales. Here are the books that I'm adding to my shelves, my Kindle, and my never ending TBR.
Kindle Books:

Review Books: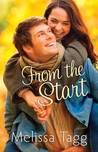 UBS and Paperback Swap:
Check out what everyone else is stacking their shelves with at
Tynga's Reviews.