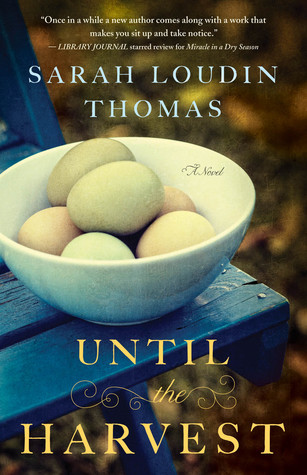 I read the first book in the Appalachian Blessings series last year, and really enjoyed it. I have been looking forward to book two ever since. This story revolves around the next generation of the Phillips family. Following a tragedy, Perla and Casewell's son Henry becomes rebellious. He is trying to find himself in all the wrong places. He befriends Margaret and her sister Mayfair, who has a way of making people feel better physically and emotionally.
There are themes of redemption running throughout the story, not just with Henry, but with other characters as well. As with the first book, there are elements of magical realism that are subtle and well done. The characters all grow throughout the story, and the writing is very even and well paced. The plot is quiet, but I found myself compelled to turn the next page to find out what was going to happen next.
I would recommend this book to people who love quiet stories set in small towns or on farms, and to readers who love family and generational stories. I would recommend starting with
Until the Harvest
. Thank you to Bethany House for providing me a copy to review.