Here are the books I've been reading lately and what I thought about them.
This was The Deliberate Readers' book club pick for the month. Overall, it was beautifully written. I really sympathized with the main character. It was very slow moving, though. I skimmed through some of the middle parts to find out what happened. Good if you enjoy slower paced, character driven novels.
I enjoyed this Victorian era romance. I did a full review
here
.
Lynn Austin is one of my favorite authors, and I got to be on her influencer team for this book. It was a lot of fun, and I got a free book. I did a full review
here
.
I read this one during hurricane Matthew. It was a good diversion, and moved quickly. I have the next two books in the series, and plan on reading them soon. This is my one of my mom's favorite series, so it will be nice to discuss it with her. Raleigh Harmon is an interesting character. I'm interested to see where the story goes.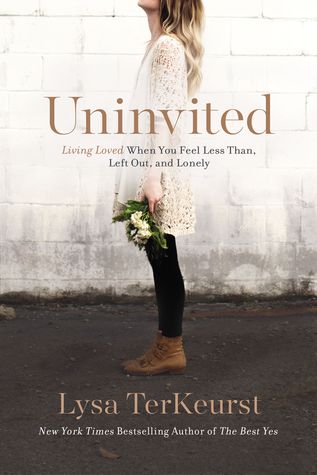 If you have ever felt rejected, I would recommend this book. I've been dealing with feeling left out, duped, and, well, uninvited lately. This book was a good reminder that a lot of the feelings we deal with right now are tied to things that happened in the past, and that God never rejects us. I plan on buying my own copy so I can highlight and mark it up good.
I thought this was a really well written and well researched book. I loved the miltigenerational points of view. The female characters were strong but still feminine. I found the main male characters to be a little infuriating at times. The main part of the book took place on the Oregon trail. I learned a lot about this period of history and found it fascinating. Once the main characters settled down, I felt the story really slowed down, but it was still a very good read.

I received this book for free from Netgalley for the purpose of review.

Those are my read for this month. Check out more Quick Lit posts at Modern Mrs. Darcy.