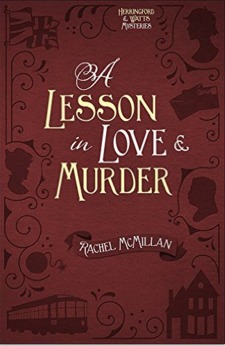 A Lesson in Love and Murder
is the second book in the Herringford and Watts Mysteries series. I am really enjoying these books. The characters are fun and witty. The mystery tends to come in second to the character development, and I love the turn of the century Toronto setting. I can't wait to see what happens in the next book. I would recommend this book to readers who enjoy historical mysteries with great characters.
I received this book free from the publisher for the purpose of review.